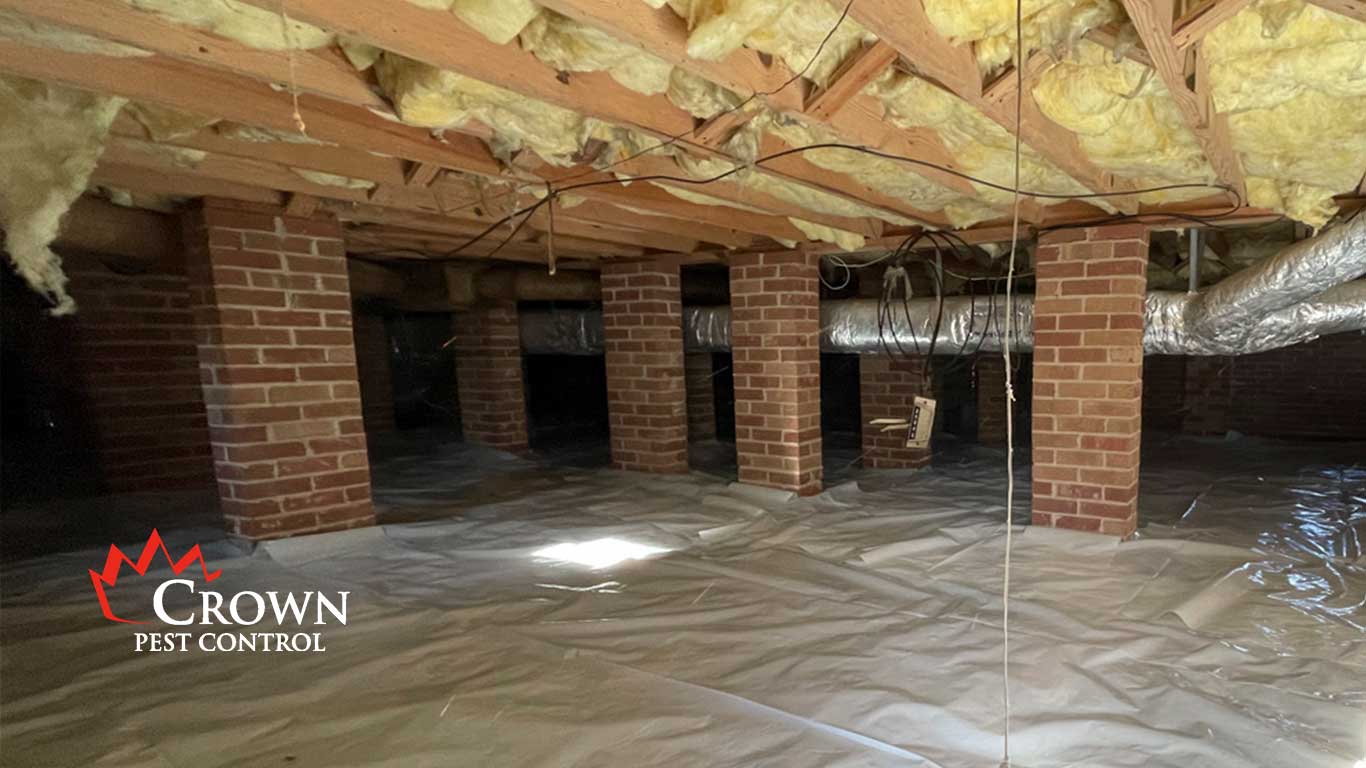 Why Would I Want a Vapor Barrier in Charlotte?
You may not know it, but if you have a crawl space, you have pests.
The crawl space under your home provides the perfect hiding spot for unwanted critters who thrive on moisture, pooling water, and mold. You could try regular bug sprays, but that won't eliminate the crawl space conditions, and they ultimately will make their way back in.
Are you all out of options? Why don't you consider a vapor barrier?
Vapor barriers are a form of insulation that keeps damp areas in your home dry and eliminates all the issues that come with them.
If vapor barriers are what you need, read this guide on everything you need to know about them, how they work, and the benefits of installing one.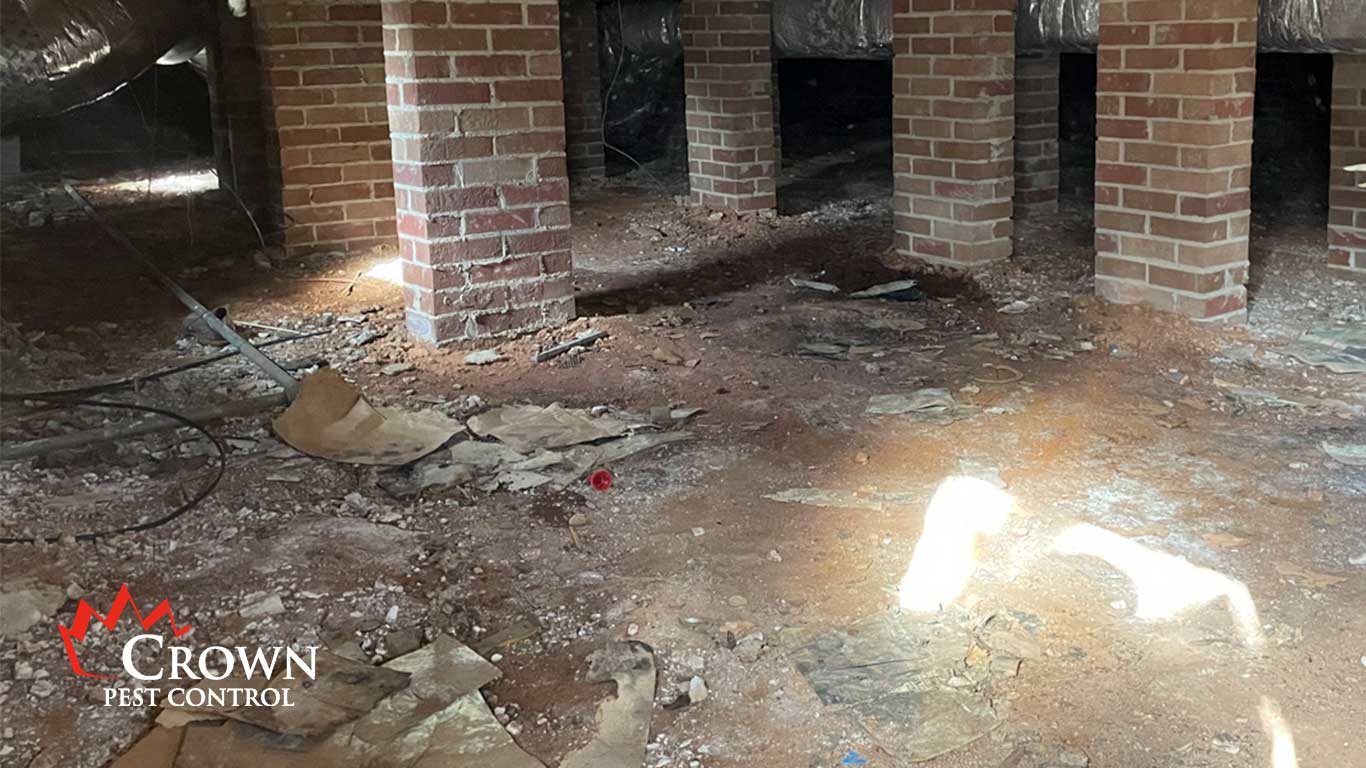 Vapor Barriers and Their Benefits
When moisture enters a poorly temperature-regulated area, water vapors collect on all the surrounding surfaces. This causes problems to the structures they impede on and can even affect your health. Crawl spaces are the most inflicted areas, but basements and attics create moisture problems as well if not monitored.
A vapor barrier's purpose is to ward off those water vapor molecules and maintain the level of moisture by preventing water, in a gas or liquid state, from traveling through it. In everyday occurrences, you can see evidence of this at work. For example, drinking a glass of ice water and watching hot air create condensation.
The crawl space barriers are made of a plastic-like impermeable material called polyethylene sheeting, and it's been installed traditionally over the venting system in the crawl space. Once installed, most people see little to no signs of moisture over a short period of time.
Here are some other key issues a barrier could solve all at once.
Structural Damage Made by Mold
Mold is fast-growing, and once it starts, it can spread quickly and contaminate the air quality that you breathe. It may seem impossible to avoid, but adding a vapor barrier can prevent mold and decrease the chance of it thriving in very moist climates.
With dampness also comes damage to the property structure, especially wood. Once support structures get wood rot, it's irreversible, and rebuilding will cost you thousands of dollars. Installing a barrier is a fraction of the price, saves your home from future damage, and leaves you worry-free of any collapsing possibilities.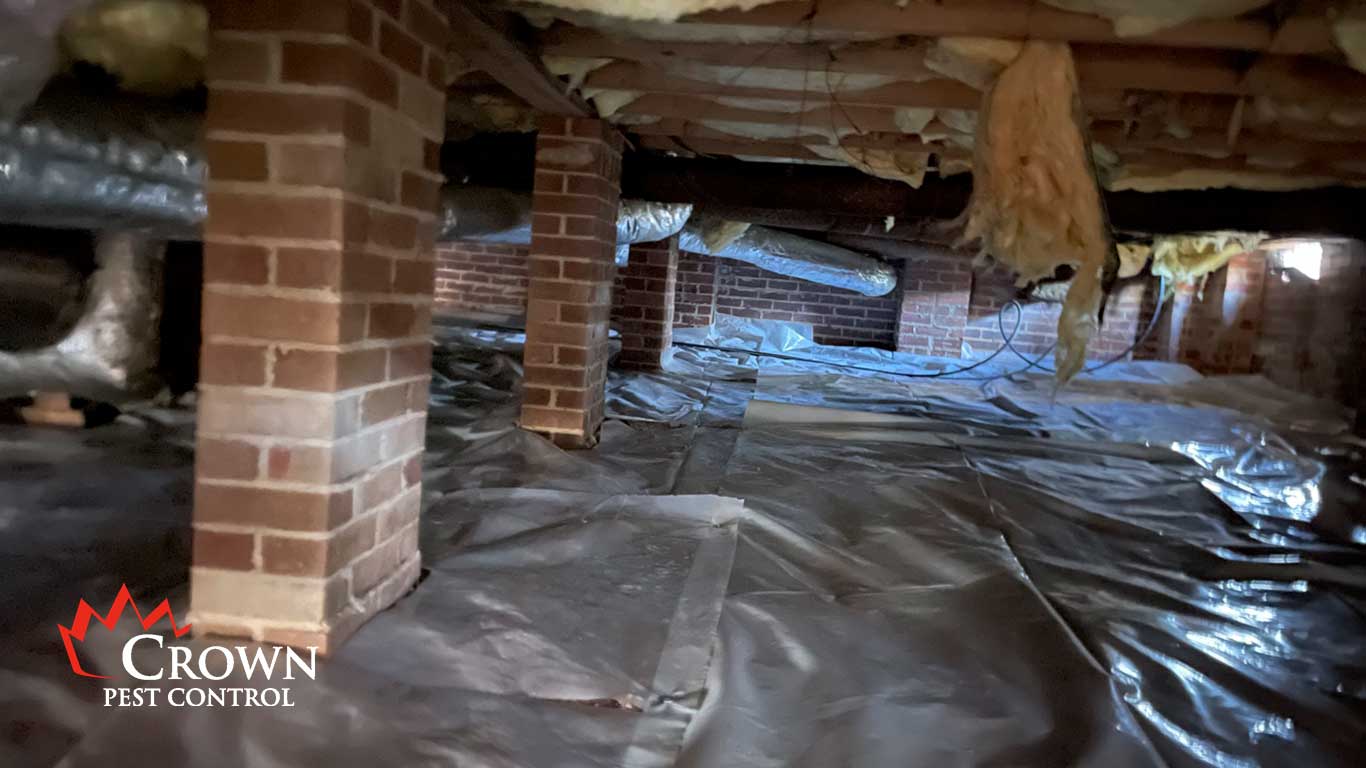 Pest Control
Certain insects like ants, termites, spiders, and even stink bugs enjoy spending time in damp, dark places like your crawl space. It is not typically a place that people venture to, so the damage these crawl space pests cause can go unnoticed for years. It can even attract nesting animals, like raccoons and rats, that are searching for a way inside your home.
A vapor barrier comes with its own built-in pest control tools to help defend your crawl space from insects and local wildlife. All surfaces of entry are covered, and it deters all pests from thriving in the area.
Home Efficiency
Excess moisture poses a risk of damage to homes whose HVAC and duct systems are built into their crawl spaces. The water breaks down the materials and creates rust and erosion. You may not notice the effects until your A.C unit breaks down or stops functioning correctly and shows up on a very high energy bill.
Plastic coverings of some sort often protect wiring in your crawlspace. However, you should also note that if your wiring and junction boxes are below, it's exposed to conditions that could cause hazardous electrical problems.
When you invest in a vapor barrier, you're investing in the energy efficiency and safety of your home. Water and moisture factors are eliminated and guarantee longer life for your home equipment without unnecessary replacements.
Air will be drier, and you may notice fewer sick days you and your family have after installing it.
The added insulation keeps the temperatures regulated outside but also keeps the inside of your home cooler in the summer and warm in the winter. Overall, it's a great way to save more money in your pockets.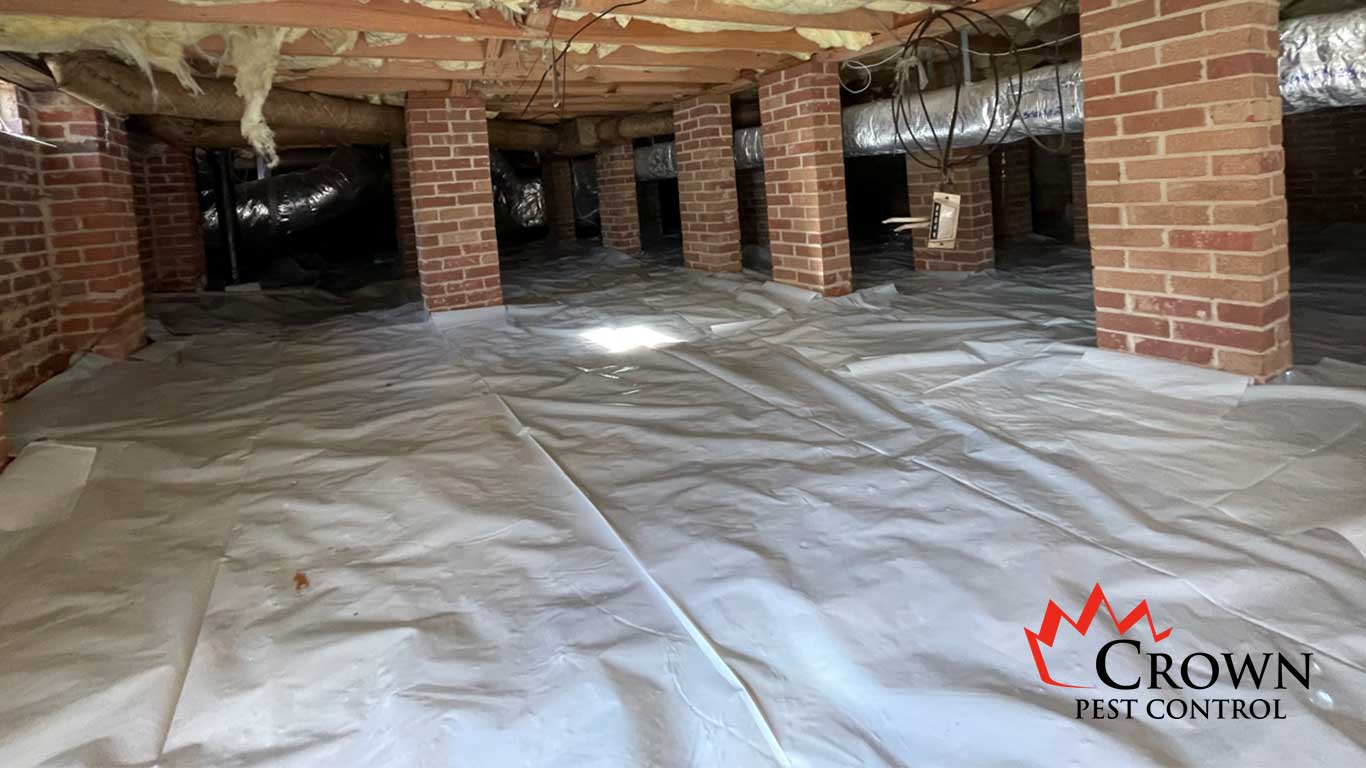 Crawl Space Entry
Crawl spaces are not the most inviting places to go to, and the upkeep can be exhausting. If you avoided maintaining your crawl space weekly, it could be the cause of all the problems listed above.
The best benefit a vapor barrier can have is creating access to the crawl space. With all the problems now fixed, you can be assured that the crawlspace will be a much cleaner place. If future work is needed on the home, you'll be happy to know that workers will have direct access to get the jobs done faster.
The workers will most likely thank you for giving them a safe environment to work, free of pests, electrical dangers, and other threats they usually worry about.
Revamp your Crawl Space Today
It's safe to say that the uses for a vapor barrier implement positive solutions for all your crawl space troubles. By choosing to install, you improve your health and enhance the quality of aspects of your life in significant ways.
Crown Pest Control wants you to have the knowledge to help eradicate moisture and all moisture issues that come along with it. Their professionals quickly respond and guarantee no hassle on your part when they do all the installation for you.
For more tips and information on moisture control, visit us on Facebook and Instagram.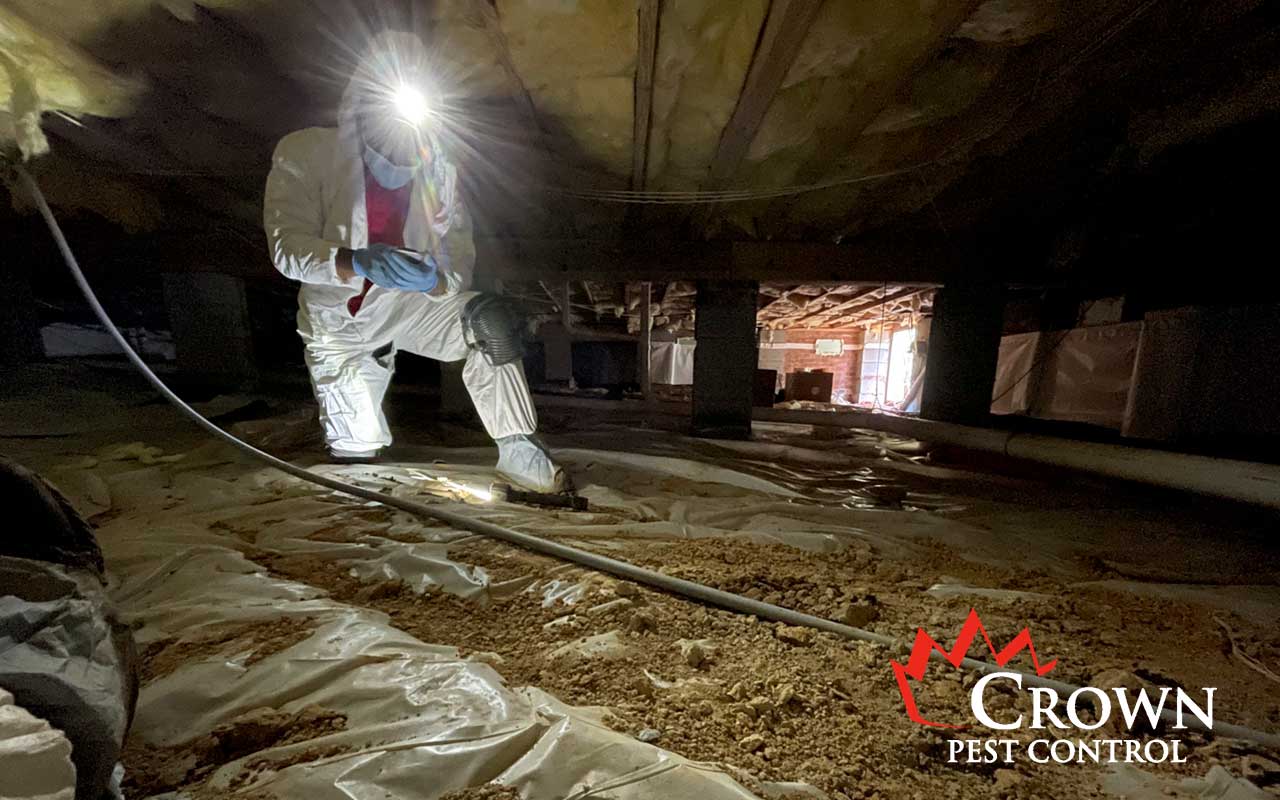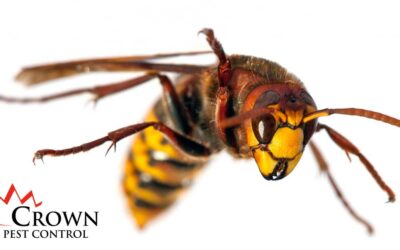 European Hornets in Charlotte NC: What You Need To Know If you're a homeowner in Charlotte, North Carolina, it's important to be aware of the dangers of European hornets. These pests can cause significant damage to your property and should be removed as soon as...