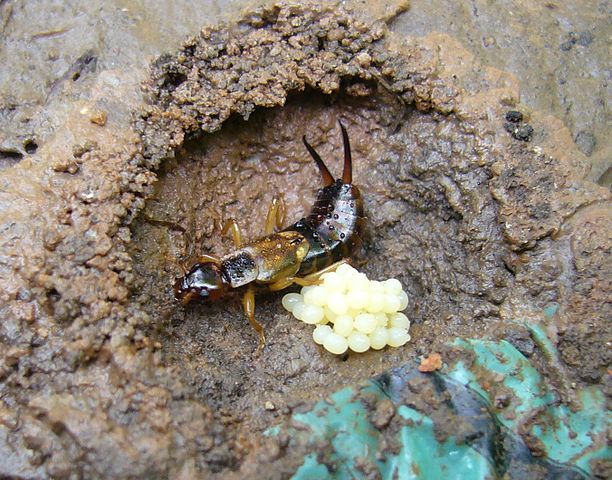 Discover What Earwigs Look Like
Contrary to their name, earwigs do not crawl into people's ears and bore into the brain. This is a myth associated with earwigs. Earwigs are easily recognizable from their long forceps-like cerci or clippers on the back of their abdomens that are used as both offensive and defensive weapons. These pincers usually frighten people. Earwigs range in size from 5 to 25mm. They are reddish-brown to black in color. They are nocturnal insects with elongated, flattened bodies. There are more than 20 species of earwigs in the United States.
Earwigs Eating And Feeding Habits
Earwigs feed on live or dead leaves, flowers, fruits, mold, and insects. Some earwigs also feed on honey in beehives. They live in colonies under piles of lawn debris, mulch or in tree holes. They are active at night and hide in cracks in damp areas during the day. Earwigs are attracted to lights. They can be a big nuisance in the summer evenings. When crushed, earwigs emit a distinctive disagreeable odor; some species squirt a foul-smelling liquid. They cannot survive for longer in dry areas. To learn more about these household pests, check out the NC State Extension.
Threats
Earwigs do not pose any severe risks, but they can be terrifying to look at. They do not spread any diseases to humans; however, for plants and vegetation, they can be extremely harmful. They can cause damage in your garden by feeding on a variety of plants such as lettuce, corn, celery, tender young seedlings, and blossoms and ripening fruits.
How To Prevent Earwigs In Home
If you find any sign of earwigs in your yard, home or office, immediately Contact Crown Pest for the best earwig elimination treatment. Our specialists are adept at recognizing the species involved, the severity of the problem, and any potential threats. Our professionals will visit your premises and take the time to inspect the critical areas and typical habitats. Accordingly, they use the most advanced and the most-effective treatment to make your home, office, and surroundings pest-free.
Some DIY Tips To Get Rid Of Earwigs
Get rid of unessential mulch, plant debris, compost piles, stones, and boards from around your house.
Seal utility penetrations, cracks, and crevices in your foundation with a silicone sealer, construction putty, etc.
Adjust outdoor lights to shine from the yard onto the house.
Change white light bulbs to yellow bulbs; white lights are more attractive to insects.
Use a dehumidifier in a damp basement.
Make sure that gutters and downspouts drain away from the foundation.
To capture earwigs temporarily, use a vacuum cleaner. For a permanent solution, call Crown Pest to control earwigs effectively.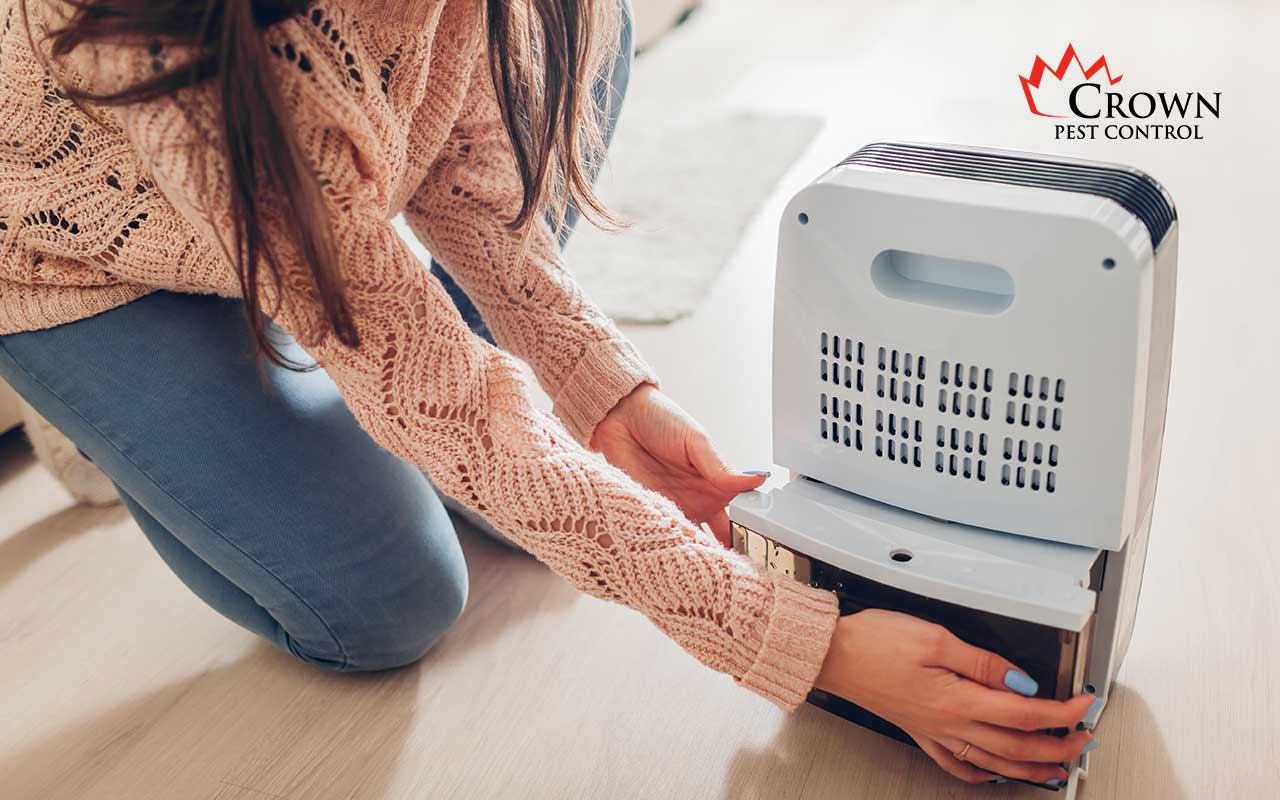 Crown Pest Control's Team Of Experts Will Keep You Safe
Our goal is the detection, elimination, treatment, and prevention of pests in your home, office, rental property or yard. A knowledgeable exterminator will explain all our services before any work begins. We take pride in our outstanding reputation and work hard to earn your trust and business. Schedule pest control services with Crown Pest Control in Matthews, NC, and the surrounding area, including Charlotte, Mount Holly, Indian Trail, Monroe, Waxhaw, Concord, Harrisburg, Mint Hill, Huntersville, Ballantyne, Davidson, Cornelius, Mineral Springs, Fort Mill, Indian Land, Tega Cay, and Pineville.
Crown Pest Control's 3-Step Plan of Action
Step 1: Inspection
The First step in effectively addressing a pest problem is to inspect the property. Our team member will identify potential entry points where pests may gain access and pinpoint harborage areas where they tend to hide or nest. They also determine the type of pest and the severity of the pest problem. This assessment sets the groundwork for targeted and tailored pest control measures.
Step 2: Initial Treatment
The Second is the initial treatment of the property by one of our trained service technicians. We utilize the most effective materials to treat your pest problems. Our treatment includes the critical areas inside and outside the house. Areas like the kitchen, storage spaces, garages, and other harborage areas - where bugs live, breed, and hide.
Step 3: Maintenance 
The Third step is implementing an ongoing maintenance program such as Crown Select to prevent future generations of insects from invading your home or business. This preventative approach outside will prevent future insects from invading the inside of your home or business. This is what we call "Peace of Mind."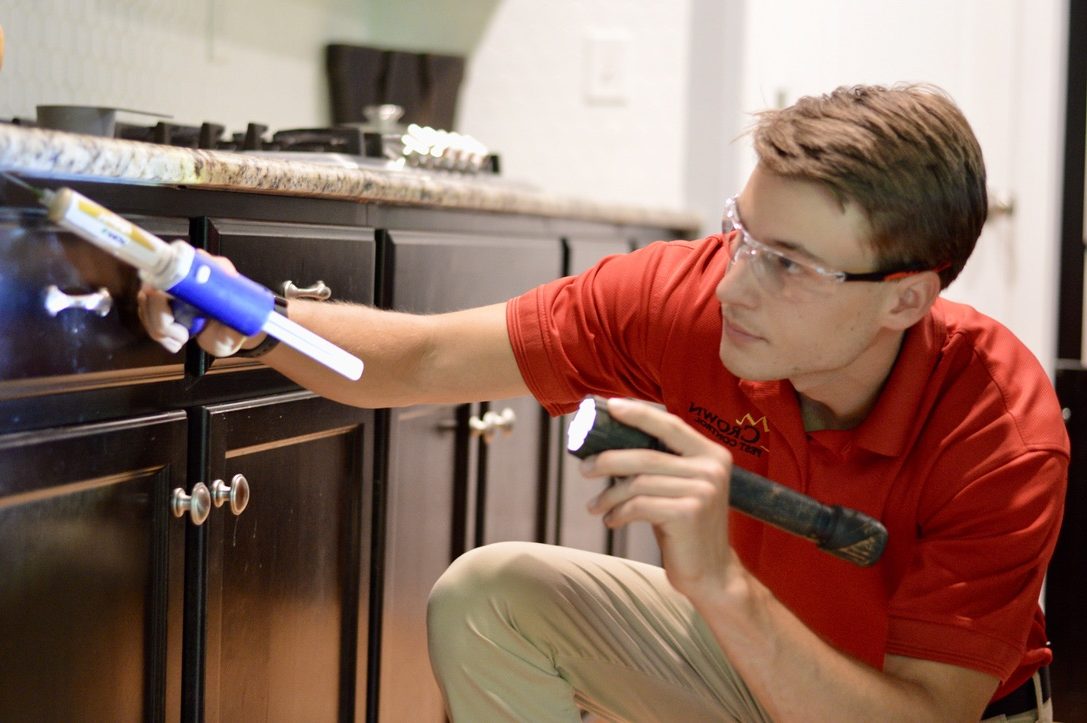 Pest problems
Have a problem but not sure if you need pest control services? Reach out to our experts today.

Industry Leader
We deliver an unmatched service to keep your home protected from pests year-round.

Protecting Your Home
Have a problem but not sure if you need pest control services? Reach out to our experts today.