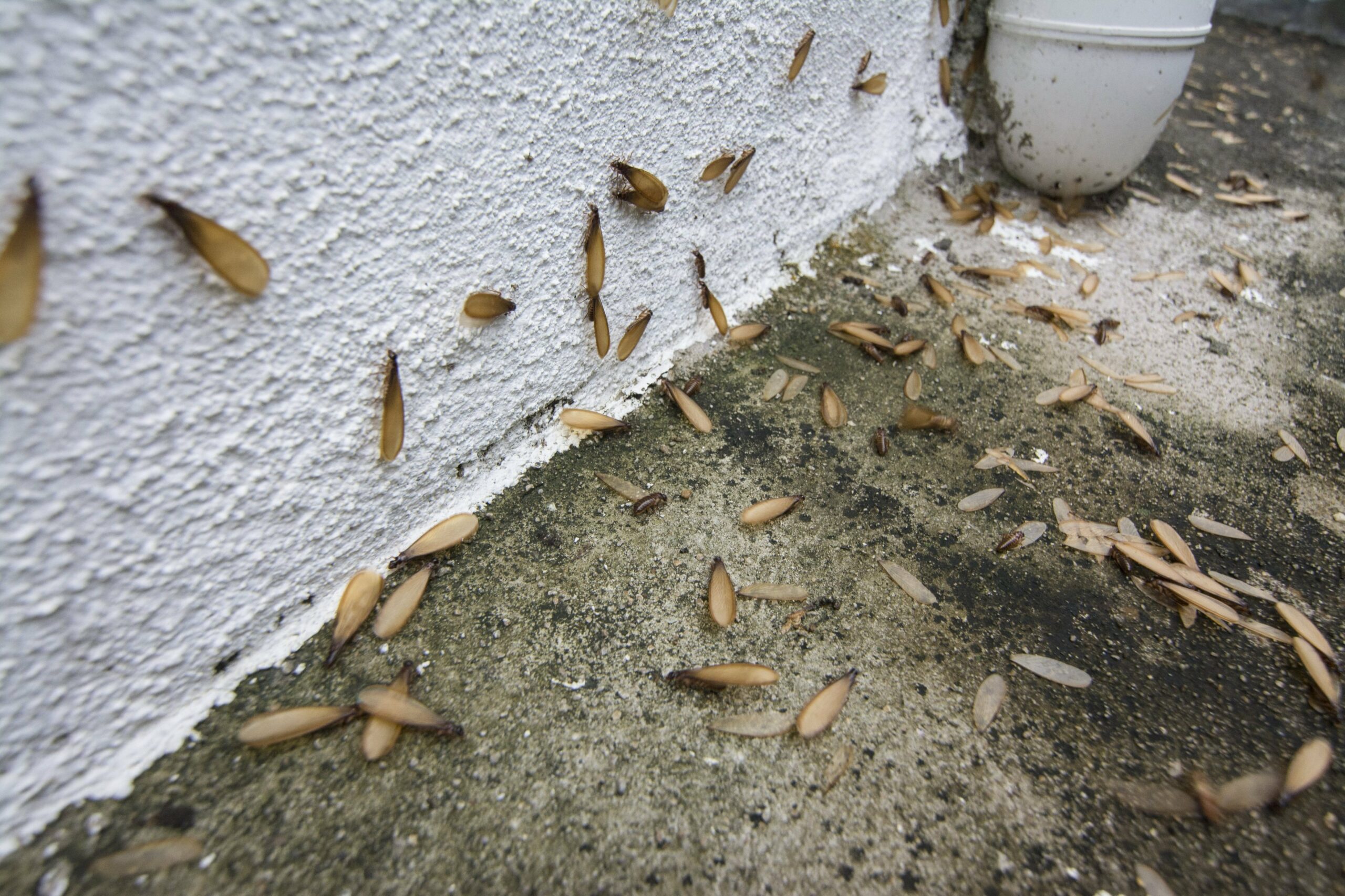 Don't Get Eaten Out Of Your Home
Termite Swarmers Season In Charlotte NC
Typically at the beginning of the year here in Charlotte, NC, we are especially susceptible to termite infestations. Although the season for swarmers is spring they are active all year long. 
What are termite swarmers? Termite swarmers are winged termite that has the main responsibility to locate additional areas for colony expansion, possibly another portion of your house. If you are seeing termite swarmers in or around your home you need to call us ASAP at 704-843-7465 as this typically means you have already been housing a large termite colony for years. Calling us immediately will help mitigate any additional structural damage and prevent any more colonies from popping up.
Contact Us For Termite Control
Each year, termites do billions of dollars of damage to homes and properties across the country. Don't let your house be one of them. Crown Pest Control offers termite treatment in the Matthews, North Carolina area, including Charlotte. We are your best local termite company.
We'll identify the source of your problem and treat it appropriately or give your home the protection it needs so you can have the peace of mind you're searching for.
Call 704-843-7465 today to schedule termite protection in Charlotte, NC, and beyond.
5 Ways To Protect Your Home Against Termites
Unfortunately, if you see termites in your home, the damage is already done. The best termite control is preventing them from attacking your house in the first place. There are various ways to prevent termites on your property, including:
Keeping wood and mulch away from the wood parts of your home
Directing water away from your home's foundation
Replacing rotted wood on any area of your home
Removing trunks and dead trees from your property
Hiring a professional to use professional termite treatment around your foundation
Termites can do extensive damage before you start to see any signs of it. You can learn more about these wood-destroying insects at the NC State Extention website. Do not wait if you think you have a problem. Schedule a termite inspection in the Matthews, NC area to keep your property protected.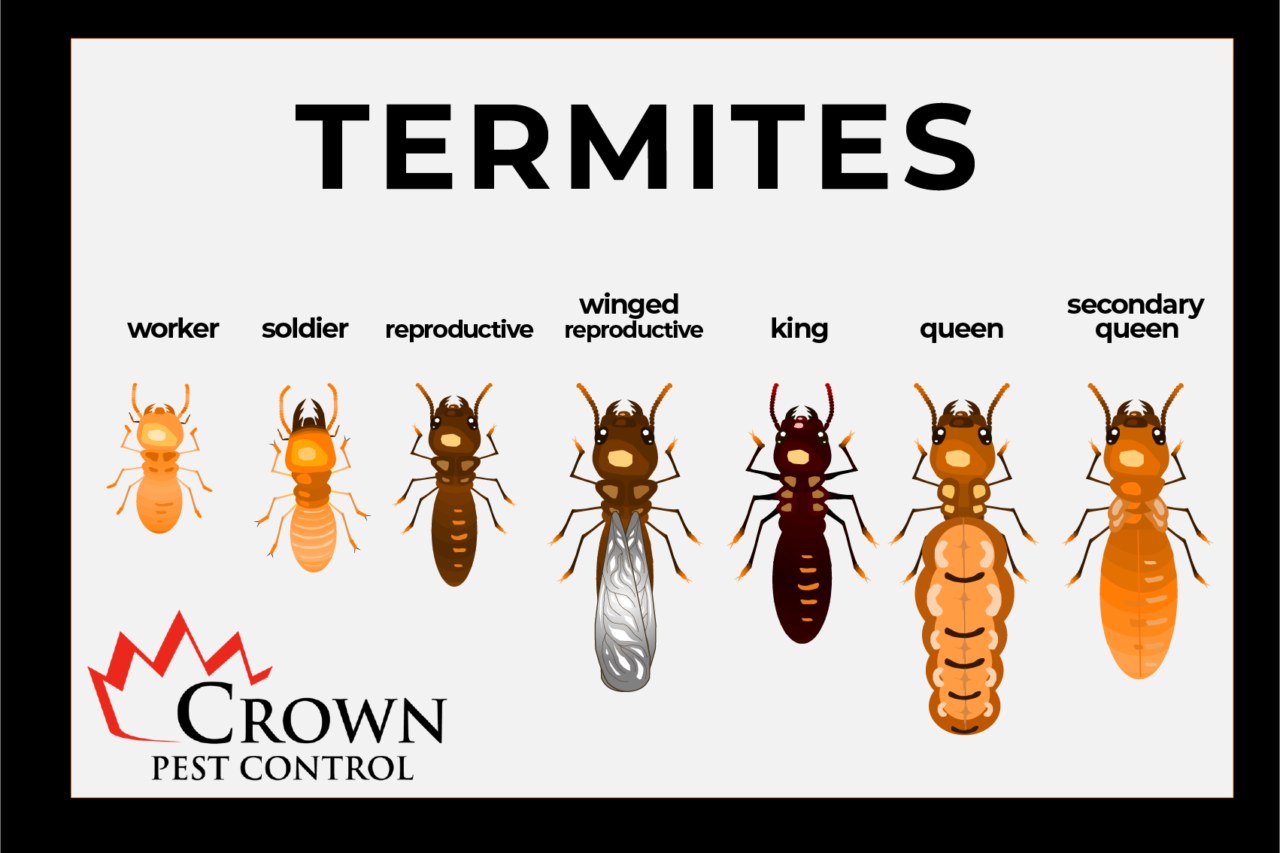 Get The Protection You're Searching For
The exterminators at Crown Pest Control undergo rigorous training with some of the most advanced equipment in the industry. We're experienced and qualified to access your unique situation to identify the source of the problem and prescribe the property treatment. We use sub-slab injectors, hammer drills, rodding devices, termite baiting or soil-applied liquid termiticides to deal with your problem in the most efficient way.
Contact Crown Pest Control for the area's best termite treatment services in Matthews and Charlotte, NC. We offer more thorough and affordable termite control services than our biggest competitors.
Trelona ATBS Termite Baiting System
Here at Crown, we use the Trelona ATBS Termite Baiting System which targets the Queen causing the colony to collapse. The Trelona ATBS system is an environmentally responsible solution to keeping your home or business protected from termites. It uses a very little active ingredient to eliminate the entire termite colony. It poses no hazard to groundwater, people, or pets. The label list no restrictions for use around wells and cisterns. These stations are installed around the perimeter of your home or business with a low profile, the system is buried discreetly in the soil, hard to see for you but easy for termites to find.
Termite Control By Crown Pest
Crown Pest Control is your trusted partner for all your termite-related issues. We are the best pest control company. With our latest and effective termite defense products, you are sure to have peace of mind. We undergo rigorous training with some of the most advanced equipment in the industry. We are experienced and qualified to access your unique situation, identify the root of the problem, and prescribe the right treatment option for you coupled with maximum protection and minimum inconvenience. Be it hammer drills, sub-slab injectors, rodding devices, termite baiting or soil-applied liquid termiticides, and non-repellent liquid products, our highly-trained specialists are capable to deal with your problem in the most efficient way, customized to your individual needs.
Services Areas
Crown Pest Control is a reputable pest control company and we provide pest treatment services in Greater Charlotte Metropolitan Area, NC, i.e. Matthews, Mount Holly, Indian Trail, Monroe, Waxhaw, Concord, Harrisburg, Huntersville, Fort Mill (SC), Indian Land (SC), Tega Cay (SC), Pineville, Mineral Springs, Mint Hill, Stallings, Dilworth, Ballantyne, Cornelius, Davidson in North Carolina.