Are Pest Jeopardizing Your Business?
Be it a hotel, office, restaurant, warehouse, or any other unit, there is always a risk of pest invasion. The existence of pests in any commercial establishment certainly affects its customer's perception of the company besides reducing the productivity of its employees. A good reputation and productivity are critical for any business. Don't let pests decrease your productivity and spoil your reputation. Untreated pest infestations could pose health risks to your staff and potentially result in a breach of agreement if your office space is on a property contract. Therefore, it is vitally important to prevent the invasion of pests in your commercial property before the problem escalates out of control.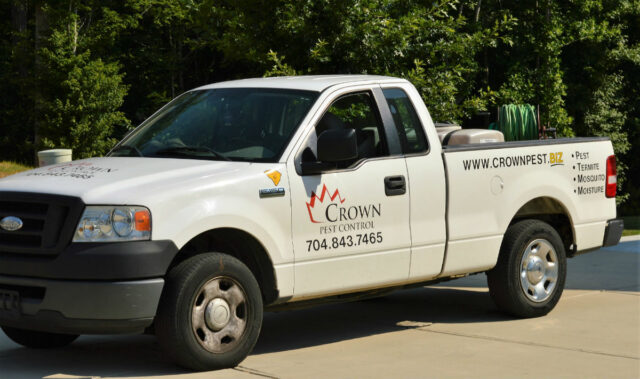 Get Comprehensive Treatment
Unlike most pest control companies that provide protection against limited types of pests, Crown Pest Control offers comprehensive and effective treatment for a large variety of pests. We understand the stress of an infestation problem and your need to get a solution as quickly as possible when it comes to:
Get a free, no-obligation estimate on pest control services in the Matthews, NC and greater Charlotte area by contacting Crown Pest Control today.
Top Commercial Pest Control In Charlotte NC
Crown Pest Control is fully capable to create a maintenance program to keep the bugs out of your building by using an environmental- and person-friendly barrier spray. We cater to a wide range of commercial premises including restaurants, hotels, food manufacturing, retail, offices, schools, health care industry, and the pharmaceutical industry. No matter what the size of your commercial property is, we can provide you pest control services designed to meet your specific requirements. Our proactive approach for commercial premises will ensure maximum protection for your business against pests, thereby safeguarding your business' reputation and productivity.
We understand that effective pest control is not just about eradicating pests, it's also about providing clean and healthy working conditions, peace of mind, and proactively communicating to you of what all can be done in the future to keep your premises pest-free. Our qualified pest technicians, therefore, use the most up-to-date and latest techniques and non-toxic pest control technology and recommend preventive measures to help control any pest activity.
Family Owned – Charlotte Based – Pest Control
When you select Crown Pest Control, we deliver an unmatched service to keep your property protected from pests year-round. Our customers are always our #1 priority. Whether you run a small business or multiple facilities in North Carolina area and greater Charlotte Metropolitan area including Matthews, Holly, Charlotte, Indian Trail, Monroe, Waxhaw, Concord, Harrisburg, Huntersville, Fort Mill, Indian Land, Tega Cay, and Charlotte nearby areas. Crown Pest Control experts are committed to providing you the highest, professional and quality service. There is no problem too big or small for our technicians. Just one visit by our pest-control experts will locate and remove the infestation and solve all your problems fast and effectively.
Mission Statement:
To be successful through consistently providing the highest quality of service to each customer by treating them with respect and courtesy, and by being conscientious of their needs. We will also maintain our customer's confidence in us by being amiable as well as knowledgeable about the products and services that we are able to provide to them.
Crown Pest has treated my property for several years and they are always professional. Call a few days ahead to let me know the date and approx time of arrival.