Expert Residential Services
Best Reliable Pest Control
Expert Residential Pest Control Services
We Know What Works
Pests are a big nuisance. They spread diseases that can endanger your family and may cause damage to your home or office. It has been shown that cockroaches' allergens have a substantial impact on asthma. When you're dealing with unwanted visitors, you need an experienced exterminator to take care of the problem. Crown Pest Control offers professional pest control services in the Matthews, North Carolina area, including the greater Charlotte area.
Quarterly Residential Pest Control
At Crown Pest Control, we specialize in proactive, as well as preventive, pest control services for residential and commercial properties.
With our swift response time and targeted pest control treatments, we'll help you keep your home or business pest-free. Contact an exterminator you can trust to tackle your pest problem in Matthews, NC and beyond.
Get Comprehensive Service
Unlike most pest control companies that provide protection against limited types of pests, Crown Pest Control offers comprehensive and effective residential pest control treatment for a large variety of pests. We understand the stress of an infestation problem and your need to get a solution as quickly as possible when it comes to: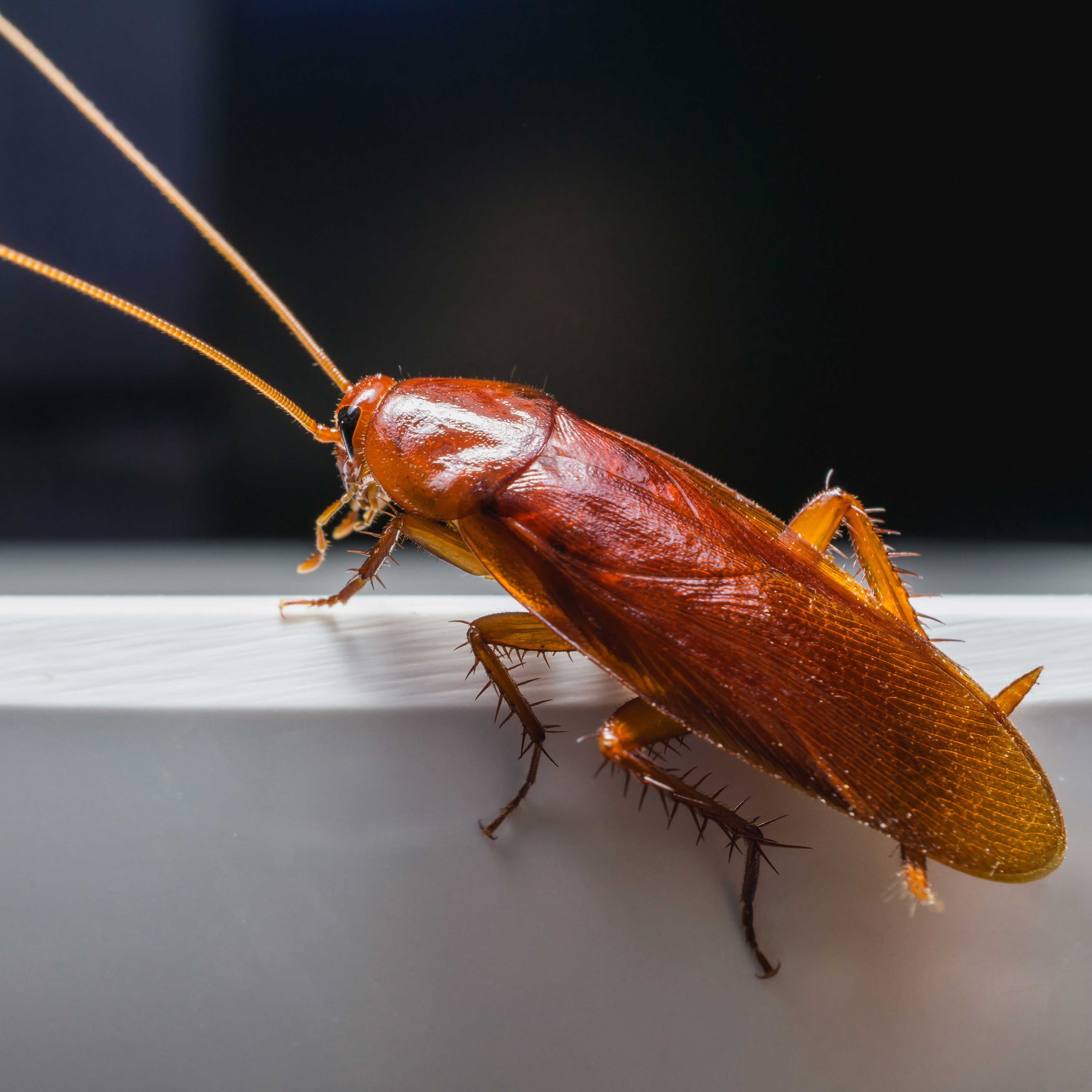 Advice About How To Prevent Pests From Returning
Our goal is the detection, elimination, treatment, and prevention of pests in your home, office, rental property or yard. A knowledgeable exterminator will explain all our services before any work begins. We take pride in our outstanding reputation and work hard to earn your trust and business. 
Get a free, no-obligation estimate on residential pest control services in the Matthews, NC and greater Charlotte area by contacting Crown Pest Control today.
Mission Statement:
To be successful through consistently providing the highest quality of service to each customer by treating them with respect and courtesy, and by being conscientious of their needs. We will also maintain our customer's confidence in us by being amiable as well as knowledgeable about the products and services that we are able to provide to them.
Crown Pest Control's 4 Step Plan of Action to Control Most Pest Problems
Step 1: Inspection
The First step is to perform a thorough inspection of the property to determine entry points and harborage areas. It's also important to determine the type of pest and the severity of the pest problem.
Step 2: Initial Treatment
The Second is the initial treatment of the property by one of our trained service technicians. We utilize the most effective materials to treat your pest problems. Our treatment includes the critical areas inside and outside the house. Areas like the kitchen, storage spaces, garages, and other harborage areas – where bugs live, breed, and hide.
Step 3: Follow-up
The Third step is to schedule a follow-up visit within 30 days to treat the harborage and other critical areas again to break the reproduction cycle of the insects, therefore, getting faster control of your pest problem.
Step 4: Maintenance 
The Fourth step is implementing an ongoing maintenance program such as Crown Select to prevent future generations of insects from invading your home or business. This residential pest control is a preventative approach outside will prevent future insects from invading the inside of your home or business. This is what we call "Peace of Mind."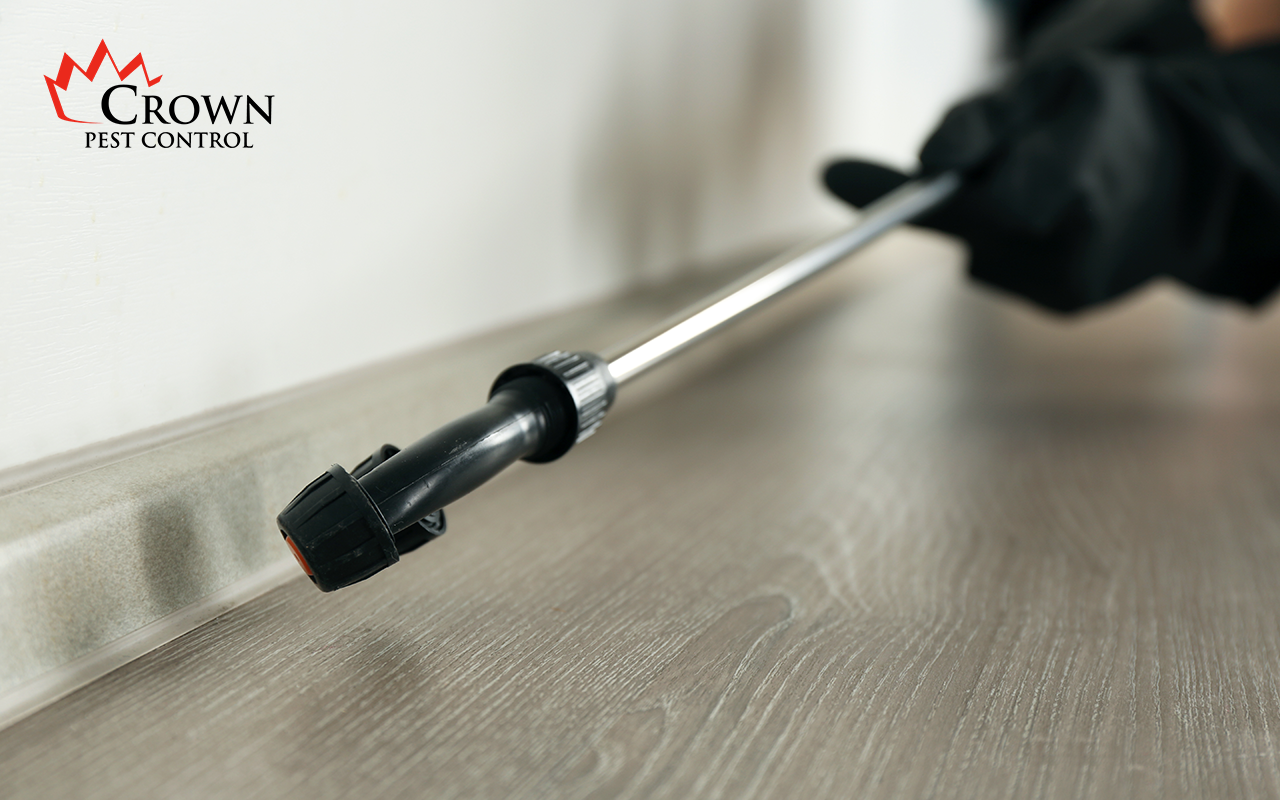 From Bed Bugs to Termites
Your home is your haven; protect it from insects with Crown Pest Control services! We offer a variety of solutions to suppress any insect populations living in, on, or around your home. We offer a variety of services such as bed bug heat treatment, termite baiting, and monitoring, moisture control, and mosquito protection. Contact us today to learn more about our residential pest control services!
Protected Your Home
Crown Pest uses a personalized approach to pest control that considers the unique challenges and characteristics of each home. For example, we take note of children or pets that are on the property. We are also concerned about the materials in your home and drainage flow patterns under your property. We are based in Mecklenburg County and understand the unique challenges our neighbors face.
The services we offer has an excellent record when it comes down solving residential issues caused by critters like insects.